"Living Library" was held as part of the Introduction to Clinical Psychology course on the Psychology study program, taught by prof. Dr. Nada Vaselić, and about 40 students participated.
This activity was implemented by the Helsinki Citizens' Assembly Banja Luka, which has signed an Agreement on Cooperation with the Faculty of Philosophy of the University of Banja Luka, and this activity represents a continuation of cooperation.
"Living library" functions in the same way as a standard library, the only difference is that people are actually books, who in communication with the participants tell their life stories (storytelling) with the aim of breaking prejudices, expanding new horizons and knowledge.
So, just like a book, every person has their own special story.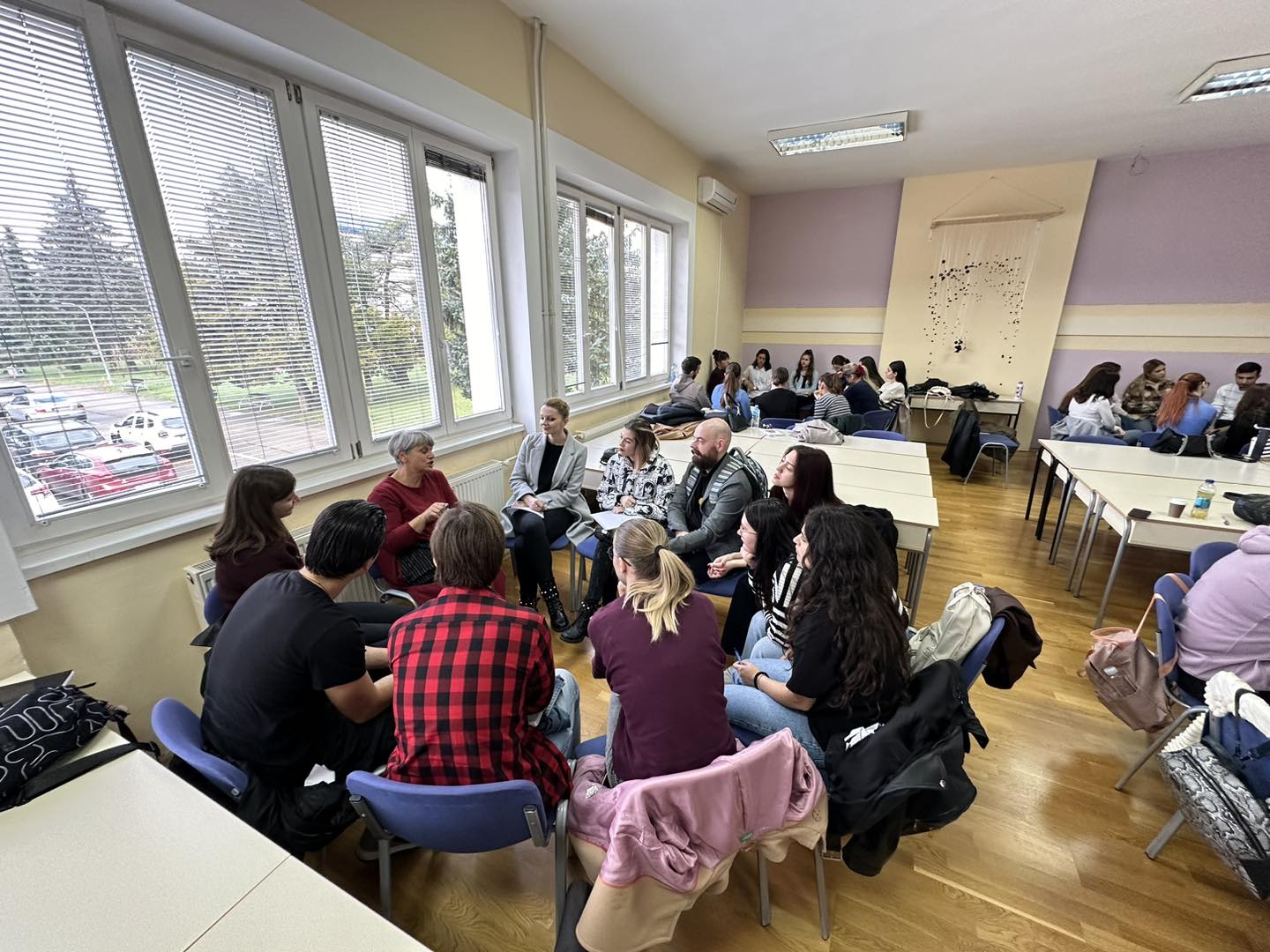 After listening (reading) all the stories of "living books", the students had the task of writing their thoughts.
Photo 1: Helsinki Citizens' Assembly Banja Luka
Photo 2: Faculty of Philosophy Banja Luka